March had me at knife-point with school work. I didn't expect it to be so busy and it didn't seem like it, but looking back, I was. It's actually literally telling me that I have an essay that I have to finish and study for my SAT's.
My Life This Month:
My wisdom teeth is a bitch to where I'm running low on high pain meds and yes, I have experience how much I wanted to go dig into my own gums and pull them out myself. Good news, I'm getting them out in 2 weeks.
CO actually had a blizzard surpringsly. I didn't end up loosing power (shockingly), but the storm was slow-moving to where the next day, it measured over 21 inches. I got stuck a few times, and I went sledding for the first time in years thanks to this wonderful snow!
I'm working with my principal to get Band reinstated as an after-school program because I got tired of their obvious favoritism so hopefully there'll be something because there is no reason for them not to do it now. Laughs in April, because guess what I have!!!
COVID situation is just… stalled (for the lack of term.) Our hospitalizations and our cases are just stuck, with variants rising in the state. I mean at least, I don't have much to complain about right now.
I'm applying for a summer job after a year of this. I'm super excited because I had an interview to a place that is extremely close to where I live so transportation won't be a problem. I ended up getting it!
My Posts:
Top Ten Tuesday: Characters Whose Job I Wish I Had
Top Ten Tuesday: Spring Cleaning Freebie
Top Ten Tuesday: Books On My Spring 2021 TBR
Top Ten Tuesday: Funny Book Titles
Top Ten Tuesday: Places In Books I'd Love to Live
WWW Wednesday: Mar. 10th, 2021
WWW Wednesday: Mar. 17th, 2021
WWW Wednesday: Mar. 24th, 2021
WWW Wednesday: Mar. 31st, 2021
Book Review: Perfect on Paper by Sophie Gonzales
Book Review: Raybearer by Jordan Ifueko
My Reading Progress:
I have read in total of 9 books. I'm still a little shocked but I guess that what's happens with dense books. I ended at 35/150 books. I've only read one ARC and in the middle of a lot of books.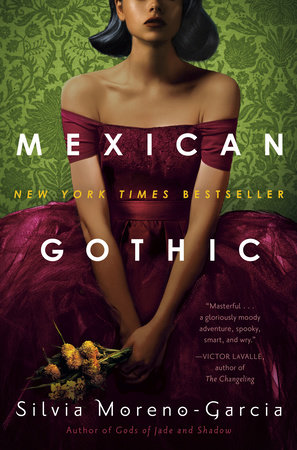 April's TBR:
IG Posts:
My IG here
Around the Blogosphere:
The Wolf of Oren–Yaro is probably one of the most underrated books and Kate is bringing back The Bitch Queen Readathon Part 2 during the month of April with the Ikessar Falcon, in preperation in for the third and final book that is coming out next month!
The Ones of We're Meant to Find is one of my most anticipated releases of next month, and I've heard so many good things. Check out Gauri's review of this book and make sure you preorder it!
The book community is ablest and so many things that the book community is while keeping the discussions of disabled rep in the background behind diverse books. Bertie wrote a discussion post about this.
How was your March? Did anything fun or anything exciting happened? What books did you read? Tell me in the comments!