BLM Movement:
Donate to funds NOT Change.org
Protest if you're able too
Talk to your family members about Black Lives Matter, why they should
Stuff that Happened:
My grandpa finally walked out on his wife (it's about time), and he's been living in his car for like the past month. He's getting physically stronger and doesn't get exhausted as easily. The only thing he needs to do now is just get rid of her, and hopefully get custody of the kids due to his wife's abuse.
I found out what my school is doing. Unfortunately, they are not being helpful when it comes to some of the important shit at least to me. Graduation requirements?  What about band and choir? I don't want to give up band at all, and I'd love to connect with some of my favorite teachers. I'm going to lose it if one more person brings up the fucking uniform, or the options again?
I got to see one of my best friends! I haven't seen him since March, and it was really nice to seeing him and his family again even if it was only for a few short hours! It was where I just learned that one of my friends abandoned us (he was a senior, but I wasn't expecting that).
I depend on my library, but getting locked out of my account was not cool, because they decided to revamp their website! Luckily, it's pretty much fixed but I can't see any of my previous checked out material.
Books I Reviewed:
War Girls by Tochi Onyebuchi:
Mini-Review: I had War Girls on my TBR for ages, but I'm a little sadden I didn't read this earlier because it is seriously so underhyped, and really interesting despite it's faults. The plot was interesting with a war going on in Africa in this near future, though I do recommend reading the author note located at the back of the book to understand the conflict and history of Biafra and Nigerian Civil War. The writing wasn't that bad, but it could have been a little better in some places with descriptions, the flashbacks, but his writing is really good. I'm not sure about the characters, but I can't wait to know more about them in the next book!
TW: War, Murder, Death, mention of cancer, mention of hospitalization, near-dying experience, death of family members, blood, violence, drug use, mention of amputation, slur (briefly), bullying, slavery
Rep: Black MC, Black Cast, Muslim Side characters, Muslim MC, amputee
---

Mini-Review: I wasn't sure what I expecting when it came from this book, but it turned out to be really good! I loved Kareena as a main character, and loved her reactions and fears when it came to things like her dad being ill, not feeling "Indian" or "American" enough, and USMTO. I loved the supporting characters and how they were really supportive when it came to Kareena and her Muay Thai. Amit was a good side character, that has a few problematic behaviors, but at the end of the day, I really liked his character and the romance that came with it. 
TW: Renal Disease, Hospitalization, Blood, Girl-To-Girl Hate, Minor slut-shaming, bullying
Rep: Desi MC, Desi Love Interest, Desi Family, Flipina Side character
---

Mini-Review: This book is a female Percy Jackson with Chinese Mythology and it's really good! This book was unapologetically Chinese and had a lot of Chinese culture-food, language, gods and how they're not the "wholly light". I flew through this, and it was seriously so good with it's plot with Faryn teaming up with her brother, a guy who turns out to be a dragon and her enemy! I loved the characters quite a bit and I'm seriously not ready to say goodbye after the final book.
TW: Blood, fantasy violence, death of loved one (on-page), bullying
Rep:  multiracial (Chinese, Greek, Egyptian, Turk) MC, all-Chinese cast
---
Mini-Review: This book was really short, and even though I didn't really fully connect with it, it was still really good! I'm not sure whether it's because it's a novella and it's short, or there's something about it. There is a disjointed perspective thing where it threw me off quite a bit. I loved the plot to this book, and I can't wait to see what else the author writes!
TW: death of a loved one, murder, war themes, mention of suicide
Rep: Non-binary & POC MC, queer & POC side characters
---
Mini-Review:  This book is really important especially right now with BLM as it talked about police brutality, racism, and getting justice. Along with trying to move on from a dead family member who got shot at, which was really nice and I loved how it was portarayed! The writing was a little weak, and I had quite a bit of issues with it, but the emotions it showed was amazing. I wasn't a huge fan of the romance as there was no spark, and it happened suddenly.
TW:  racism, police brutality, gang violence, drug use, death/grief, use of the n-word
Rep: Black Cast, Sapphic side character
---

Mini-Review: This book was simply an okay read, but it could have been better in my opinion. This book was really slow and didn't really capture my attention until after page 250. The plot was nonexistent, and nothing to where I really would care. I understand building the world and the characters, but it was really slow. I had issues with the writing, I mostly found it really uninteresting with some areas to where I found it hard to read because there wasn't things to capture me about this world. I didn't really care about the characters, and there were some ares where there was new characters and had importance, but I didn't care for them and was just randomly on page like that.
TW: Death, rituals, murder, blood, mention of genocide, mention of slavery (mentioned multiple times), slave trade (mentioned), poverty, mention of dismemberment
Rep: African Cast
---
The Mall by Megan McCafferty:

Mini-Review: This book really wasn't for me. The main reason why I didn't like it was Cassie. She was annoying, obnoxious, rude and not relatable in any way. She acted horribly to everyone, and she spends a long time talking about the appearance and analyzing. And her hateful language to people bugged me as it got over the top. The writing probably didn't help and felt juvenile at times. 
TW: Divorce, teen drinking, sexual references, references to drug use, rumors, mention of oral sex
Book Tags/Discussion/Blog Tours/Memes:
WWW Wednesday: Jul. 15th, 2020
WWW Wednesday: Jul. 22nd, 2020
WWW Wednesday: Jul. 29th, 2020
Can't Wait Wednesday: The Forest of Stolen Girls by June Hur
Can't Wait Wednesday: Star Daughter by Shveta Thakrar
Can't Wait Wednesday: The Shadow of Kyoshi by F.C Yee
Can't Wait Wednesday: Nubia: The Real One by L.L. McKinney
Top Ten Tuesday: Authors I've Read the Most Books By
Top Ten Tuesday: Books That Make Me Smile
Top Ten Tuesday: Book Events/Festivals I'd Love to Go to Someday
2020 Book Blogger Awards Nominations
Reacting To My Bookstagram Pics from Then Until Now
Separating the Book From the Artist-A Discussion
5 Reasons Why You Should Read SLAY by Brittany Morris
Blog Tour: 10 Things I Hate About Pinky by Sandhya Menon
Blog Tour: The Mall by Megan McCafferty
10 Books by Black Authors that I Really Want to Read
My Anticipated Releases of August 2020
My TBR For ALL the Readathons I'm Doing in August 2020
August TBR: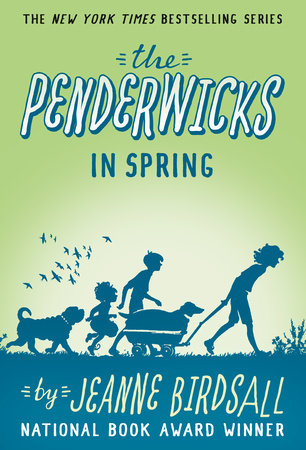 Reading Challenge:
I read 20 books this month which leaves me at 120/200! I'm so close in finishing, and I hope I get to 200 by the end of the year as I have always completed my reading challenge, and I don't want to now. I read 10 Backlist books, 7 Asian authored, 6 Black authored, 6 Rereads, 4 ARCs, 2 Adult, 1 audiobook.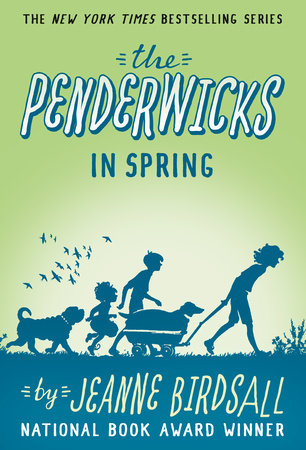 Instagram: 
Check out my Instagram Here
Around the Blogosphere: 
Tiffany shared 5 Reasons why you should read Lore Olympus. Not going to lie, that post made me started reading it and it's really interesting. 
Leelynn shared her review and ownvoices reflection on The Black Kids. The Black Kids talks about the '92 Rodney King Riots, and  lot of things that are similar today. People killing Black folks is not new, and this book talks about it. 
If you're looking for an audiobook guide in how to listen to them, where to find them, Krisha writes a guide for that, she even wrote about her experience and some audiobooks she recommends!
Rae shares her interview with Christina Hammonds Reed, the author of The Black Kids, and some of her questions were really interesting. "Young people have always been at forefront of change in every major civil rights movement, and this is no exception."
I just discovered Rain's blog and I love it, especially her review of Where Dreams Descend. A book where I am eagerly awaiting, and I am even more to read the book!
Xandra shared how book blogging changed her life, and it's seriously a good read! The book community is really fun to chat with, and some of her experiences I related with! 
I read the Nowhere Girls and unfortunately, I have lived through it with sexual assault. It was very triggering, and a good I really liked it. Emer writes a very good review on the book, and I agree with her on some of it. I don't even remember much of it. 
Cande made middle grade recommendations for every occasion. It's a great, and there are some books I have not heard of, but I'm really curious in reading them. 
There are some amazing ownvoices Muslim releases that are being released in the second half, and Nyan piled a list of 10 incredible ownvoices Muslim books being released, and some of those books I am really excited about!
How was your July? Which books did you read? Did anything fun? Tell me in the comments!
About the Blogger:
Lori is an advocate for all things diverse to help those who are in the margins. She loves reading, but music holds a dear place in her heart. She is a teenager in high school, a feminist, and is in the LGBTQ+ community. Uses she/her or they/them pronouns 🌈
You can find me on: Twitter/Instagram/Goodreads