I was tagged by the wonderful Mari to do this award. Thanks so much!
Rules:
Put the award logo/image on your blog.
List the rules.
Thank whoever nominated you and provide a link to their blog.
Mention the creator of the award and provide a link as well.
Tell your readers 3 things about yourself.
You have to nominate 10 – 20 people.
Notify your nominees by commenting on their blog.
Ask your nominees any 5 questions of your choice.
Share a link to your best post(s).


---
Three Facts About Me
I found my cat, Milky, abandoned in an apartment complex when I was visiting with my friends. His original name was Vanilla (so creative) so when my mom and I got home, we called him Milky-Way, Milky for short. He was one of my best friends until I decided to have a birthday party that killed him
In Kindergarten, I got my ears pierced up, but because I didn't know better, I kept tugging on one of my ears-so the hole is quite low than the other. I haven't wore earrings in years, but I'm actually able to wear them because the holes haven't really closed up.
I almost drowned. I'm not kidding. I was in New Mexico, and me being the smart one decided to go down the slide despite me not knowing how to swim and well I was struggling to keep my head above the water, so the lifeguard had to throw me his lifeguard rescue tube. I was pretty mortified, but it was fine. No one questioned it.
---
What is your favorite book to movie/series adaptation?
To All the Boys I've Loved Before and Catching Fire
Depending on whether they're available to me, (aka Netflix because I'm special to have anything else minus Hulu in my room), To All the Boys I've Loved Before was one of them and so is Catching Fire is since I have it on DVD. 
Do you collect multiple editions of the same books? If so, tell us about some of them!
Yep! City of Bones and Miss Peregrine's Home for Peculiar Children.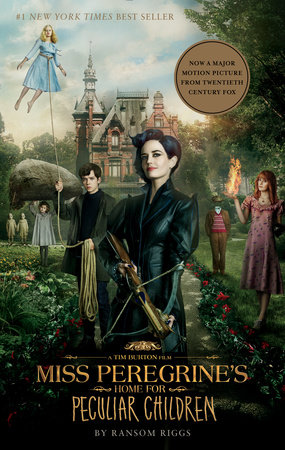 Houseplants – do you love them or do you manage to kill any plant you touch?
I like them, but I honestly feel like I'd kill them. I'm not that good with plants-I'd probably forget about them or I'd drown them.
Are there any non-bookish related items you collect?
Yep! Fairy statues, pins and necklaces! I have a lot of fairies in my room and have been collecting them for a while. I was obsessed with fairies when I was a little, and my obsession eased up a little-but I just like them. Pins is something is just a little recent, but I really like them as I have a small collection. And necklaces, because like why not. I don't wear them as much as I used to-but they always look stylish on me, and so comforting.
What is your favorite holiday and do you have any traditions?
Christmas. I seriously a child at heart sill that I still believe in Santa (I'm sorry but there are things that was in my stocking that I doubt my parents would be able to get). The way my Christmas is, I get two Christmases. One at my house with my cousins and my dad's Uncle Leslie+Richard, and the other at my grandparents with obviously my grandparents.
---
I tag: Lorryn/Emer/Daria/Nandika and anyone else to wants to do this!
Do you believe in any supernatural beings? If so, what?
Your favorite movie/tv show adaption?
Are there any non-bookish related items you collect?
Do you have any popular authors, you do not read?
All-time favorite book that you'd recommend everyone to read?